Foil Balloon Options For All Occasions
Here are all the foil balloons we try to keep in stock.
Quantities vary.
If you are having a party with a theme or occasion you don't see (and have 2 or more weeks before your party), let us know and we will see if we can accommodate your needs.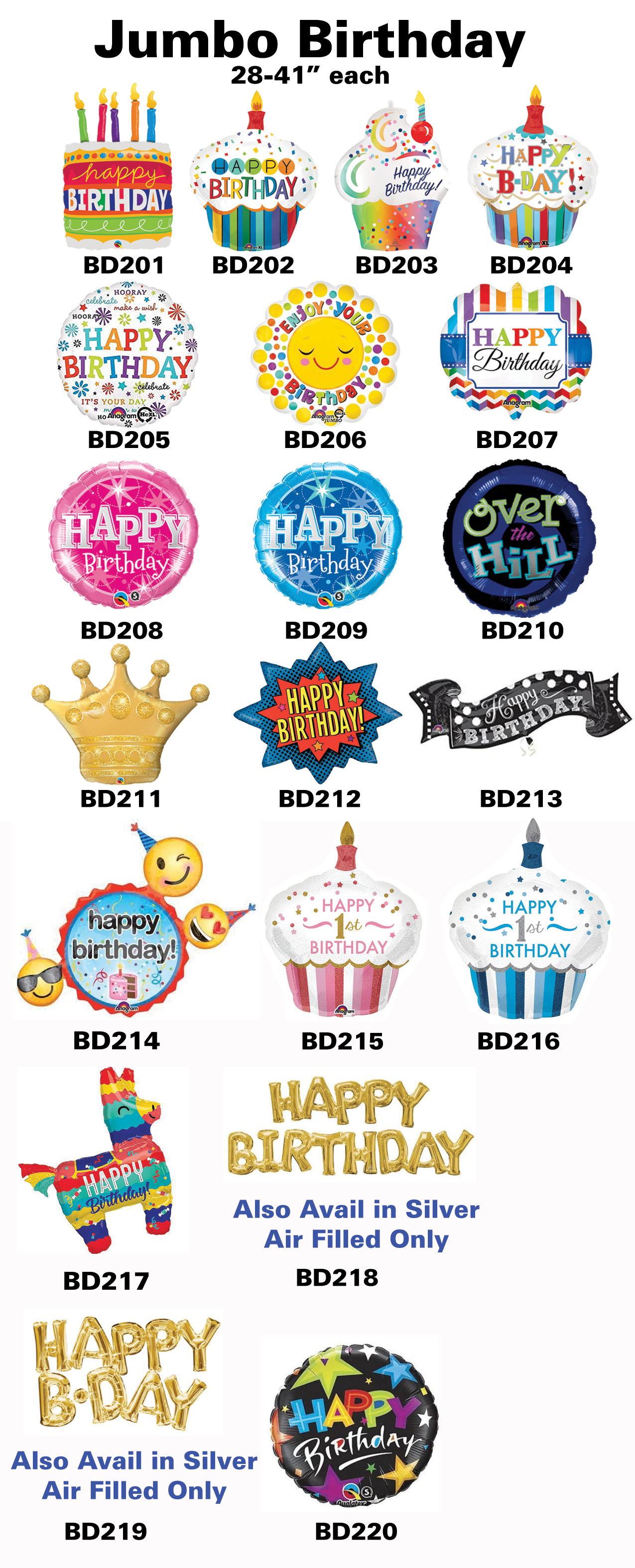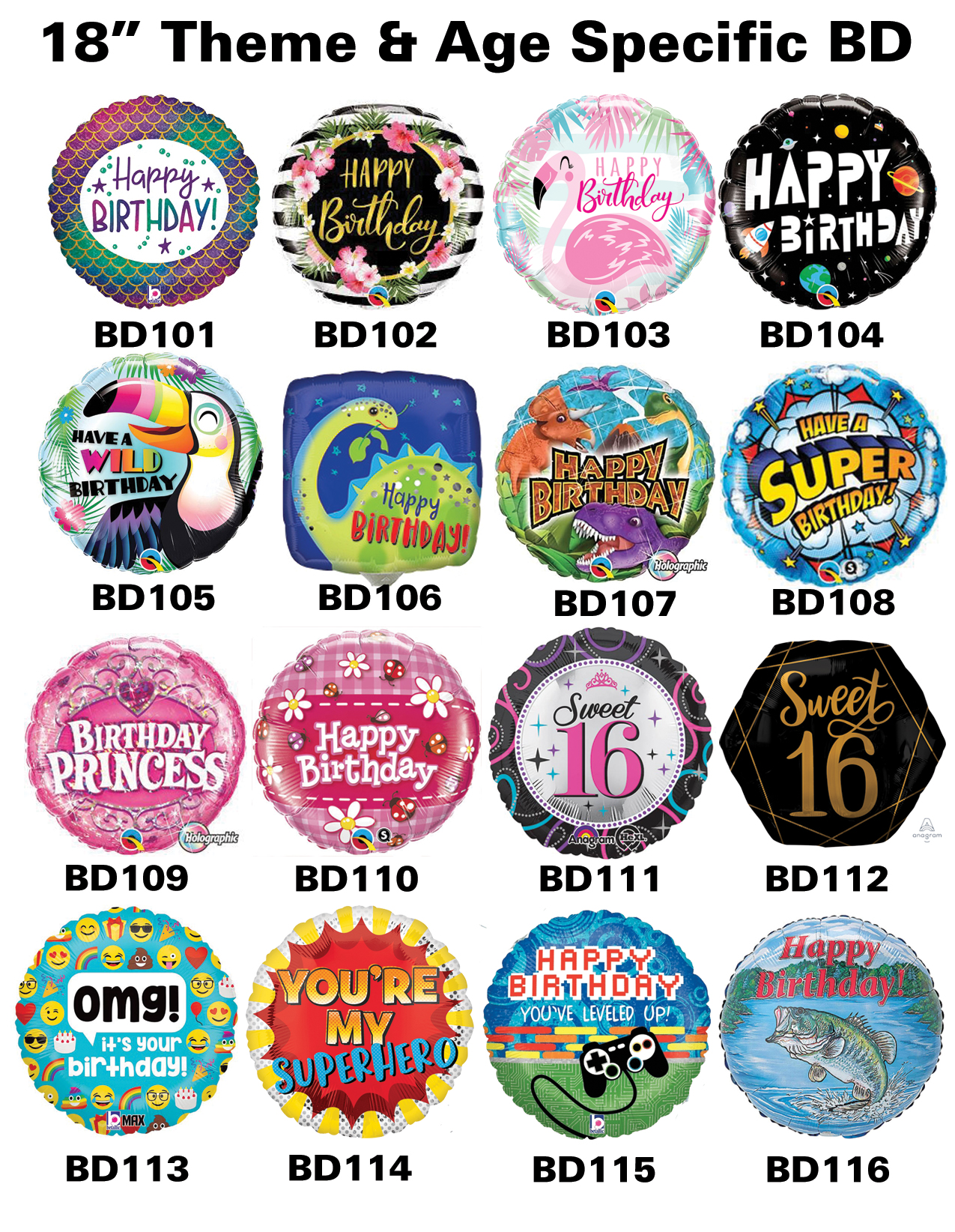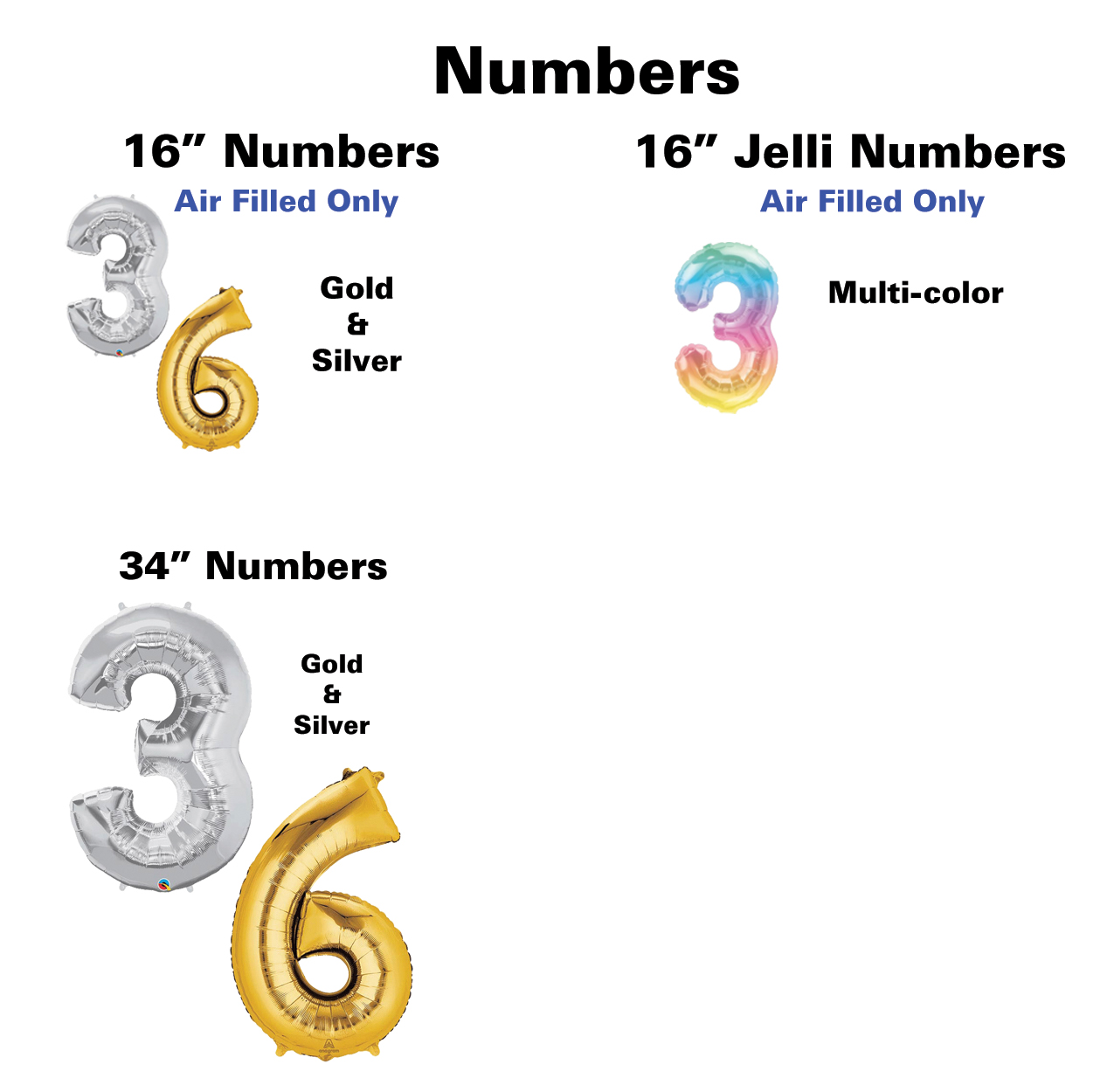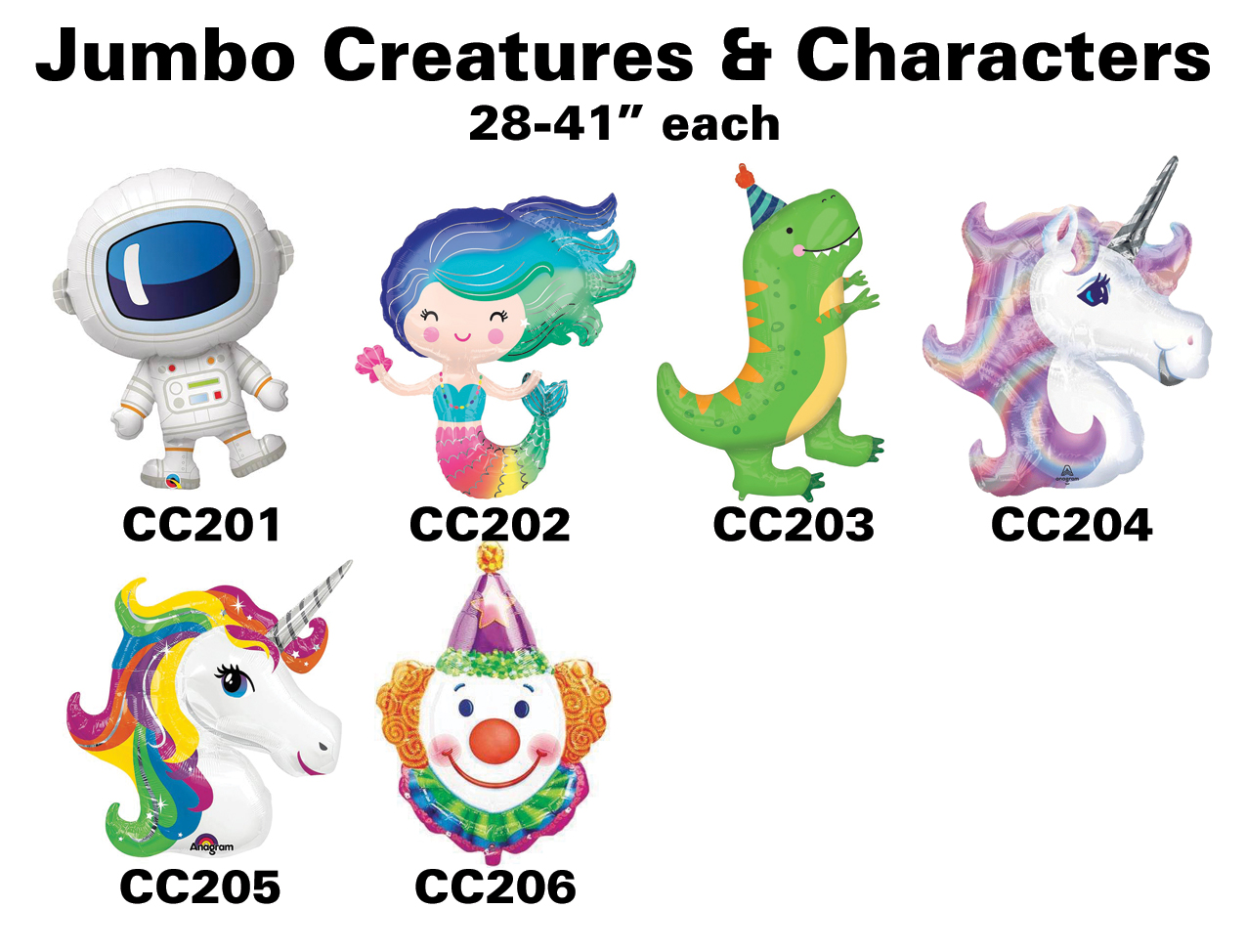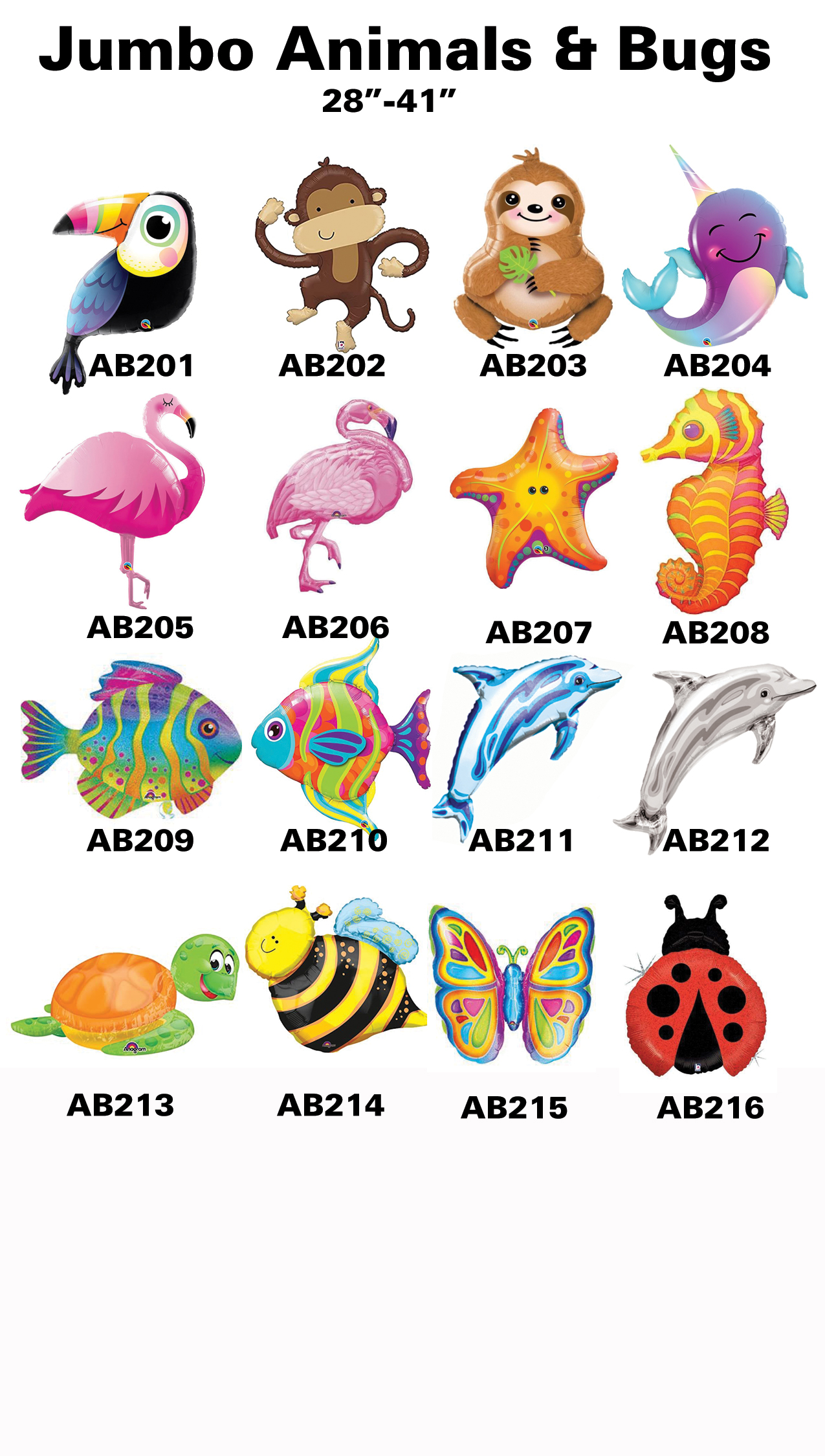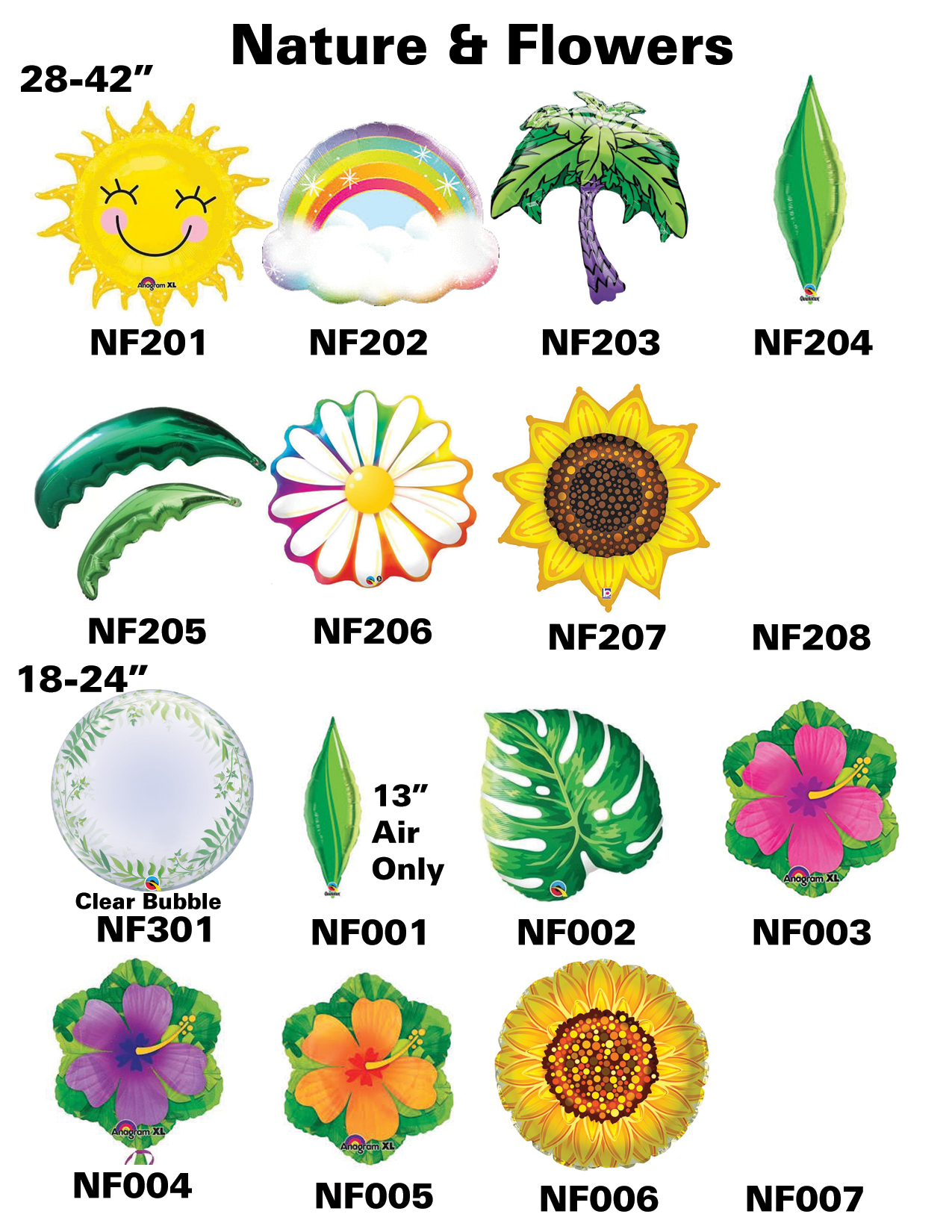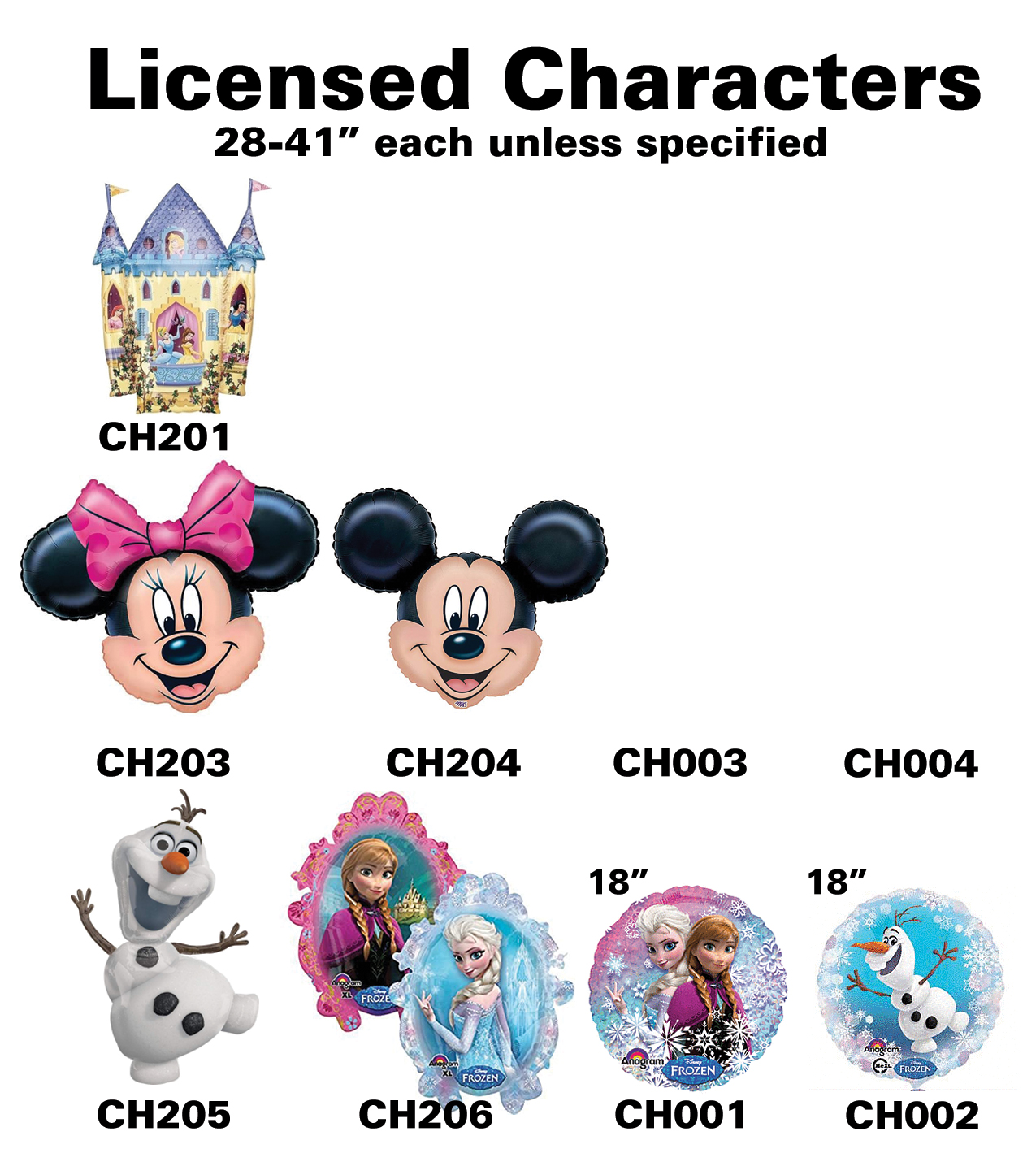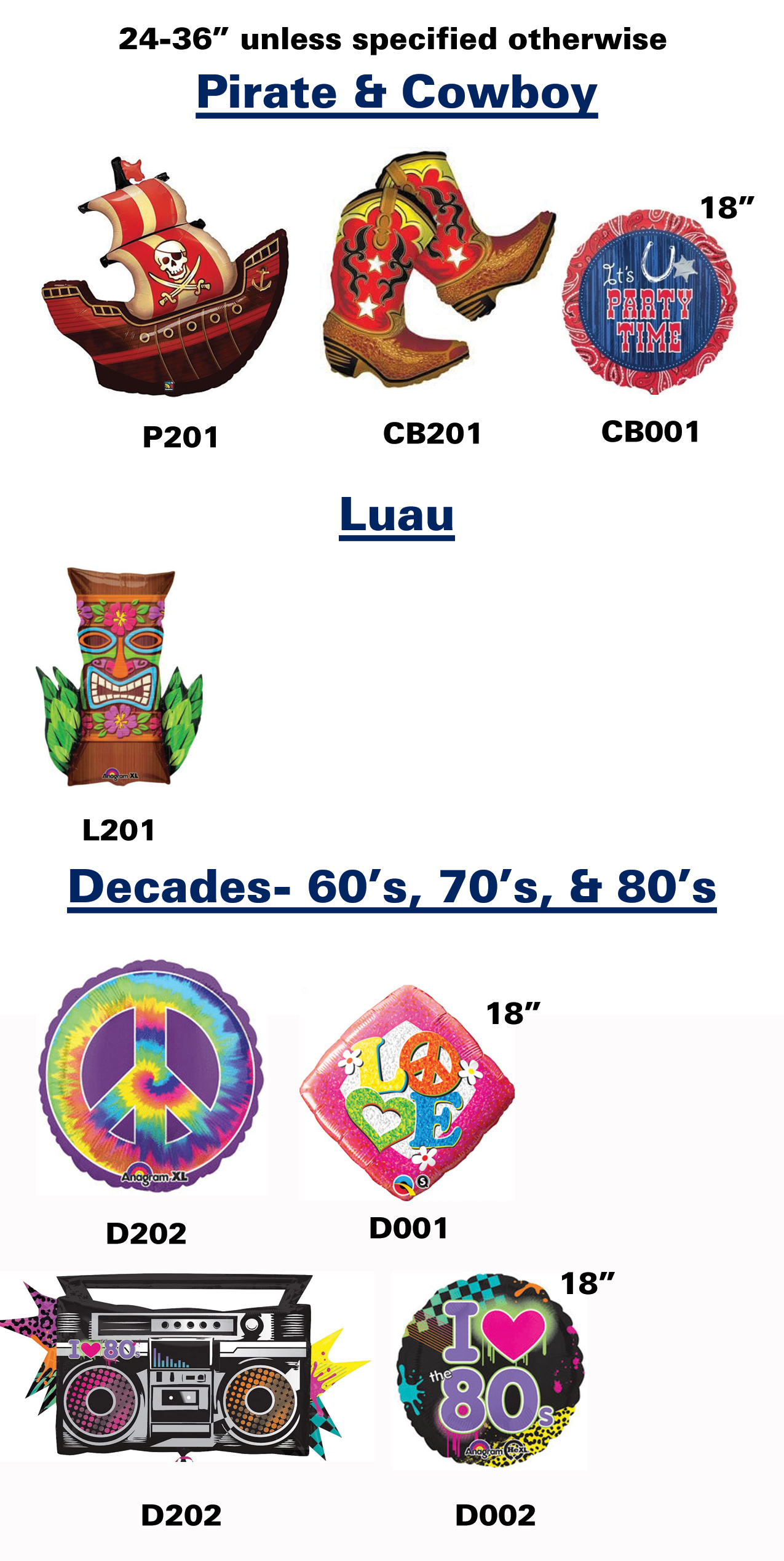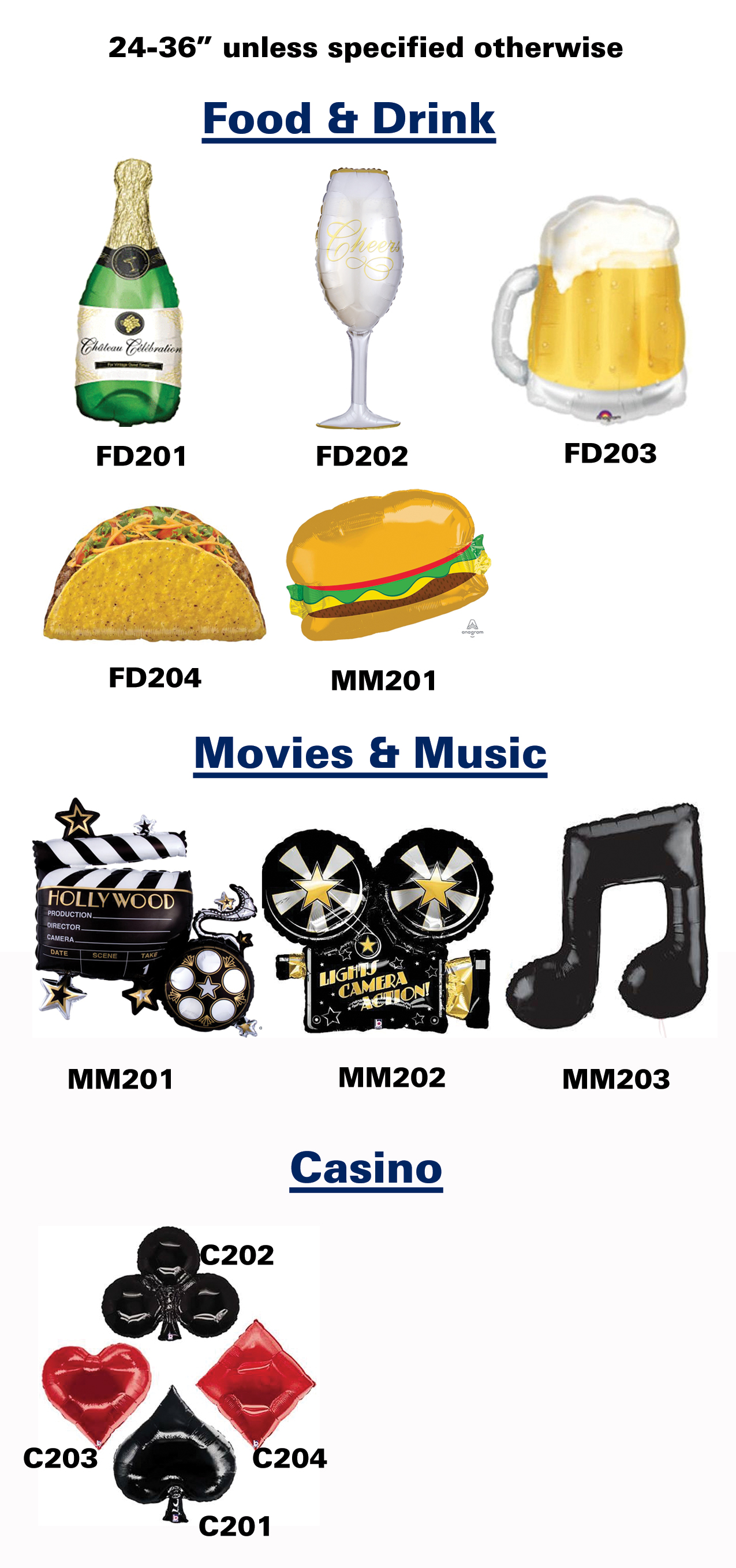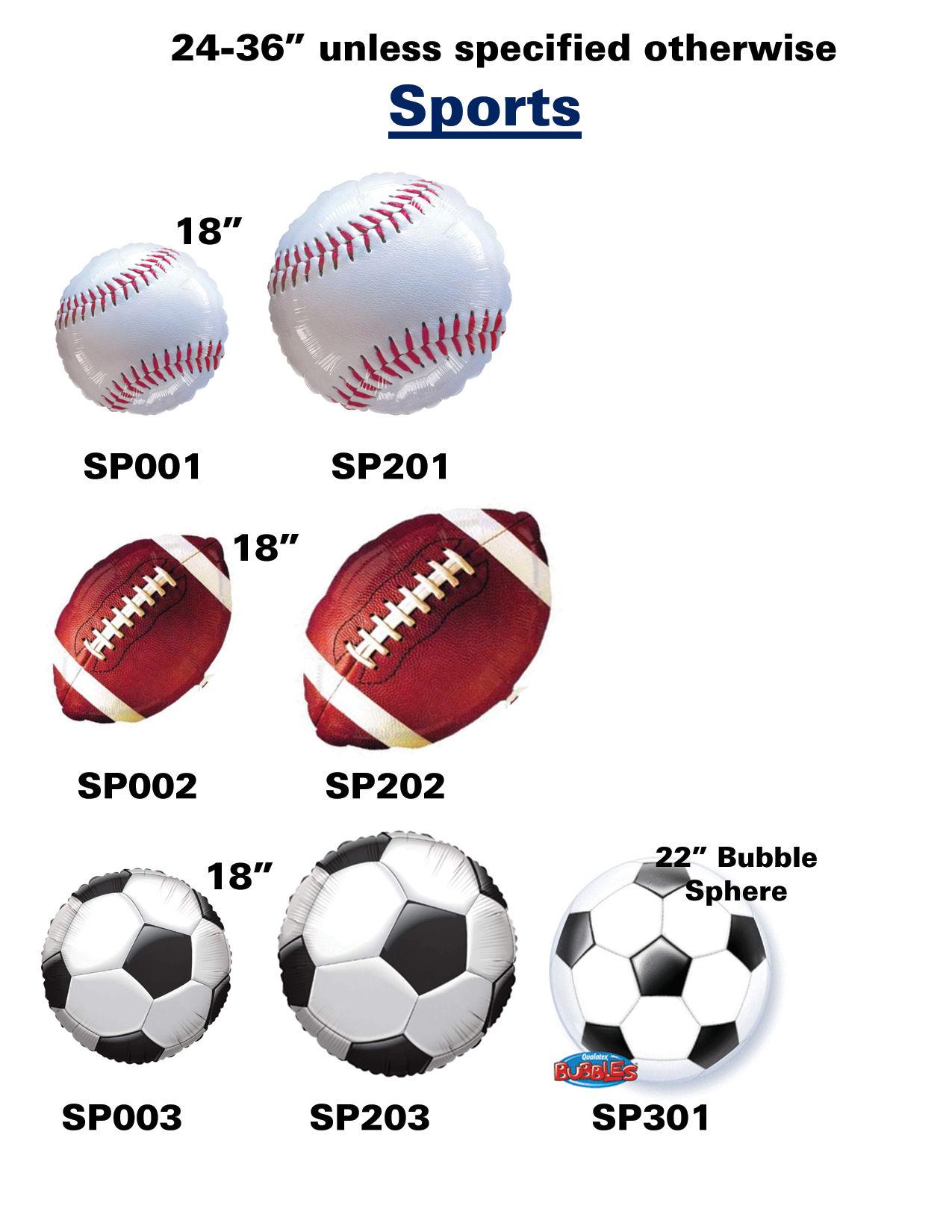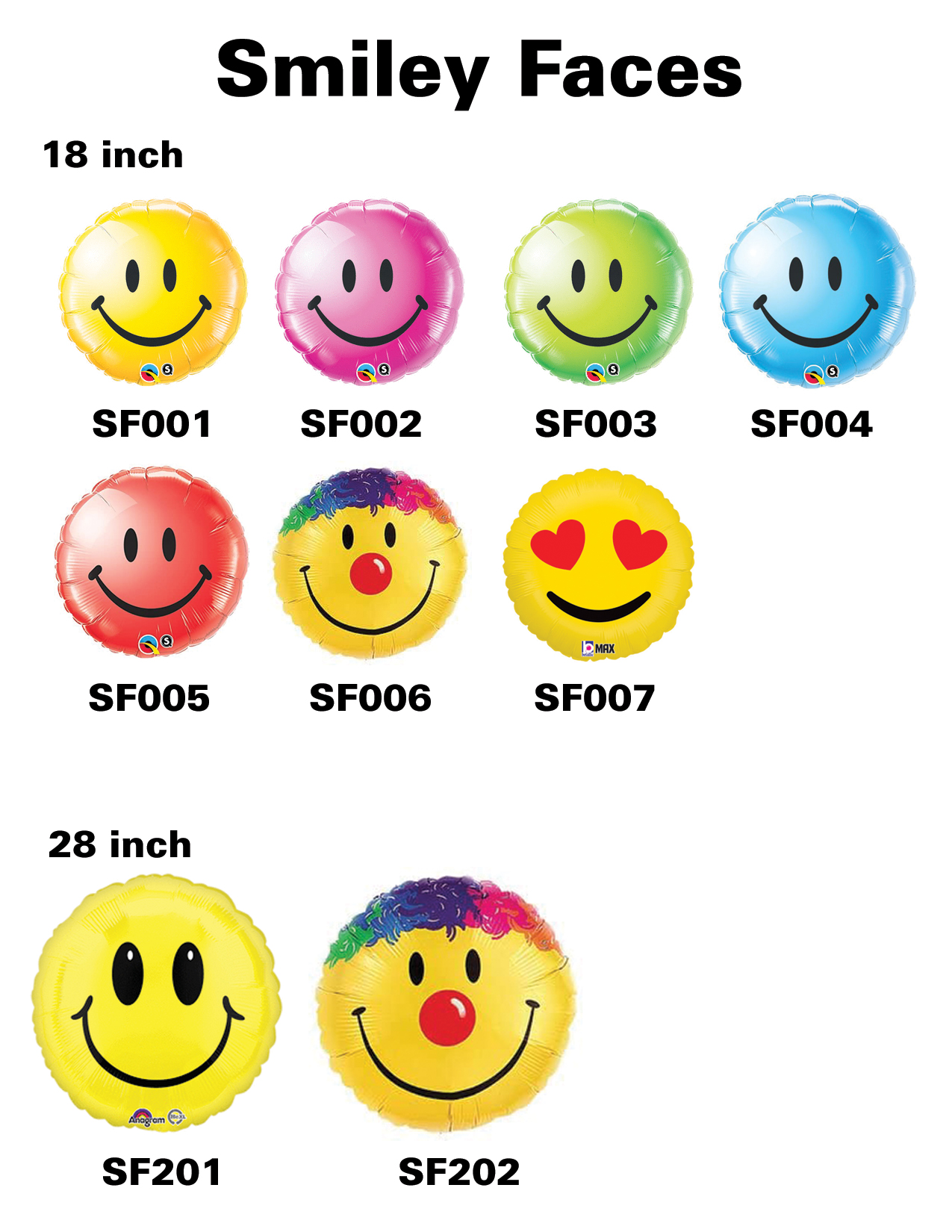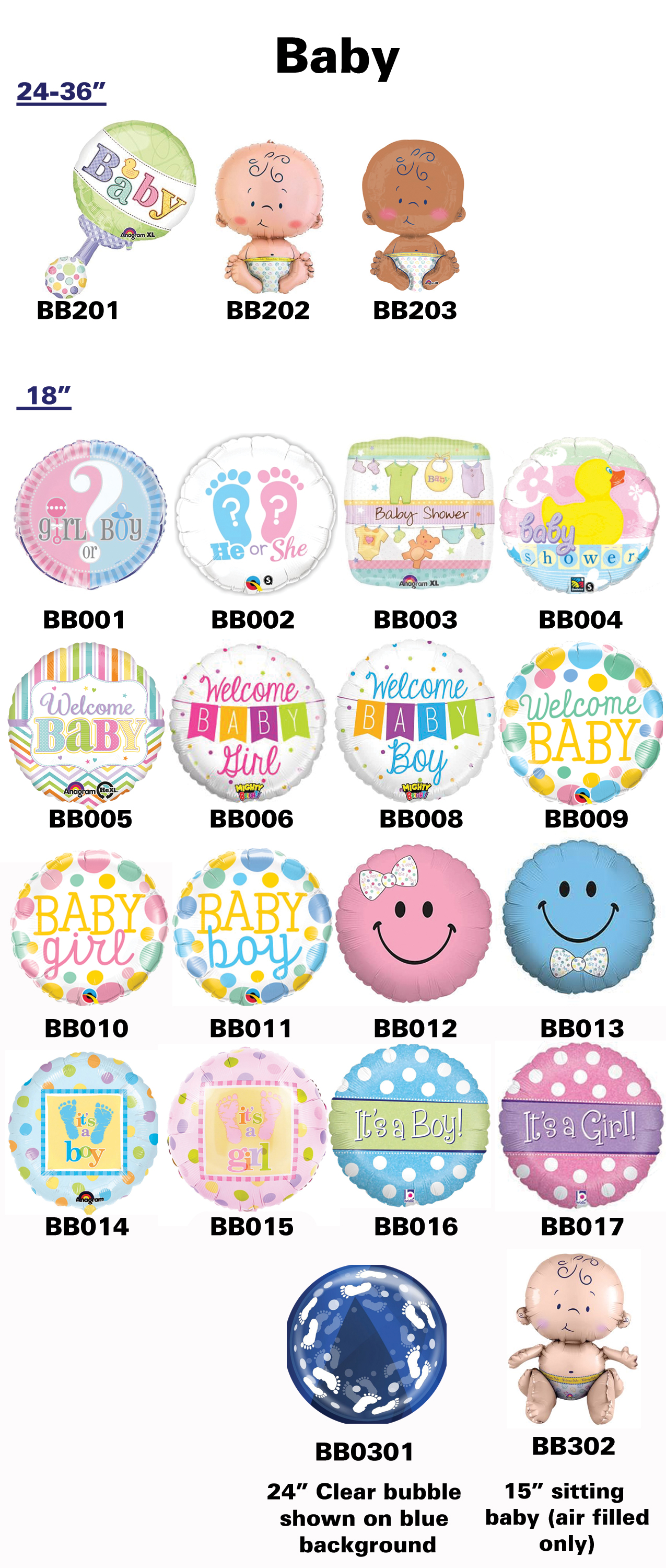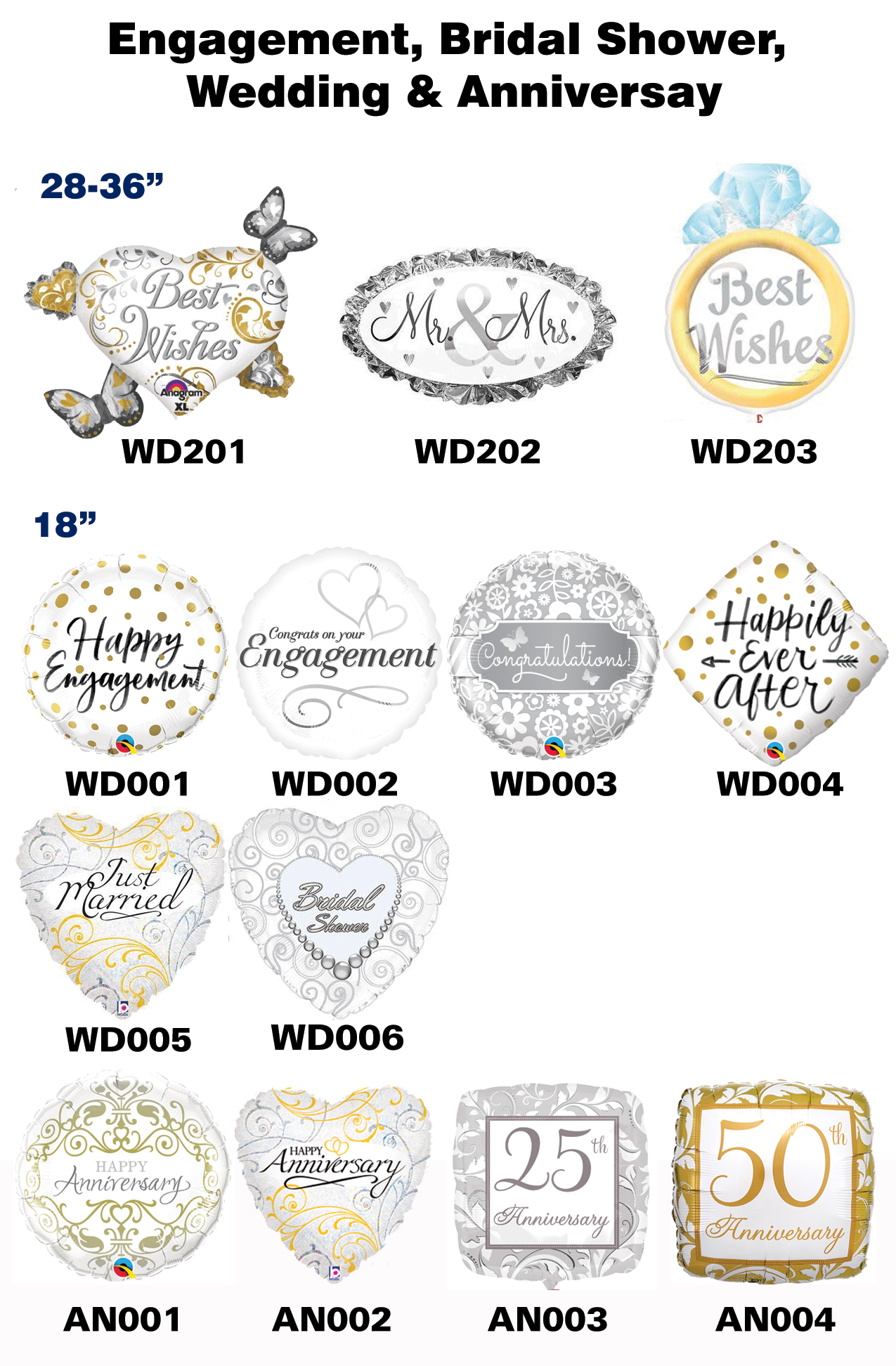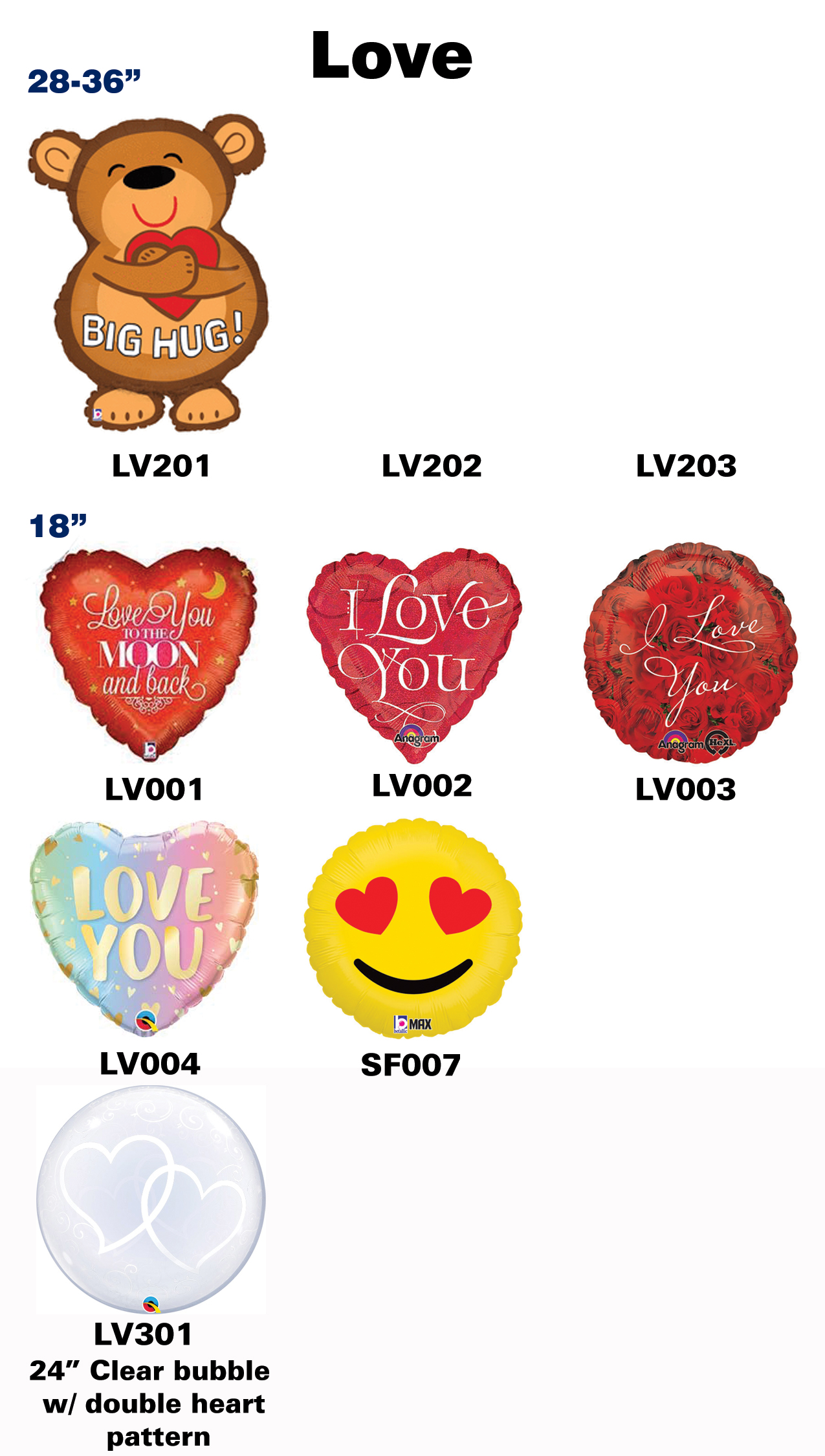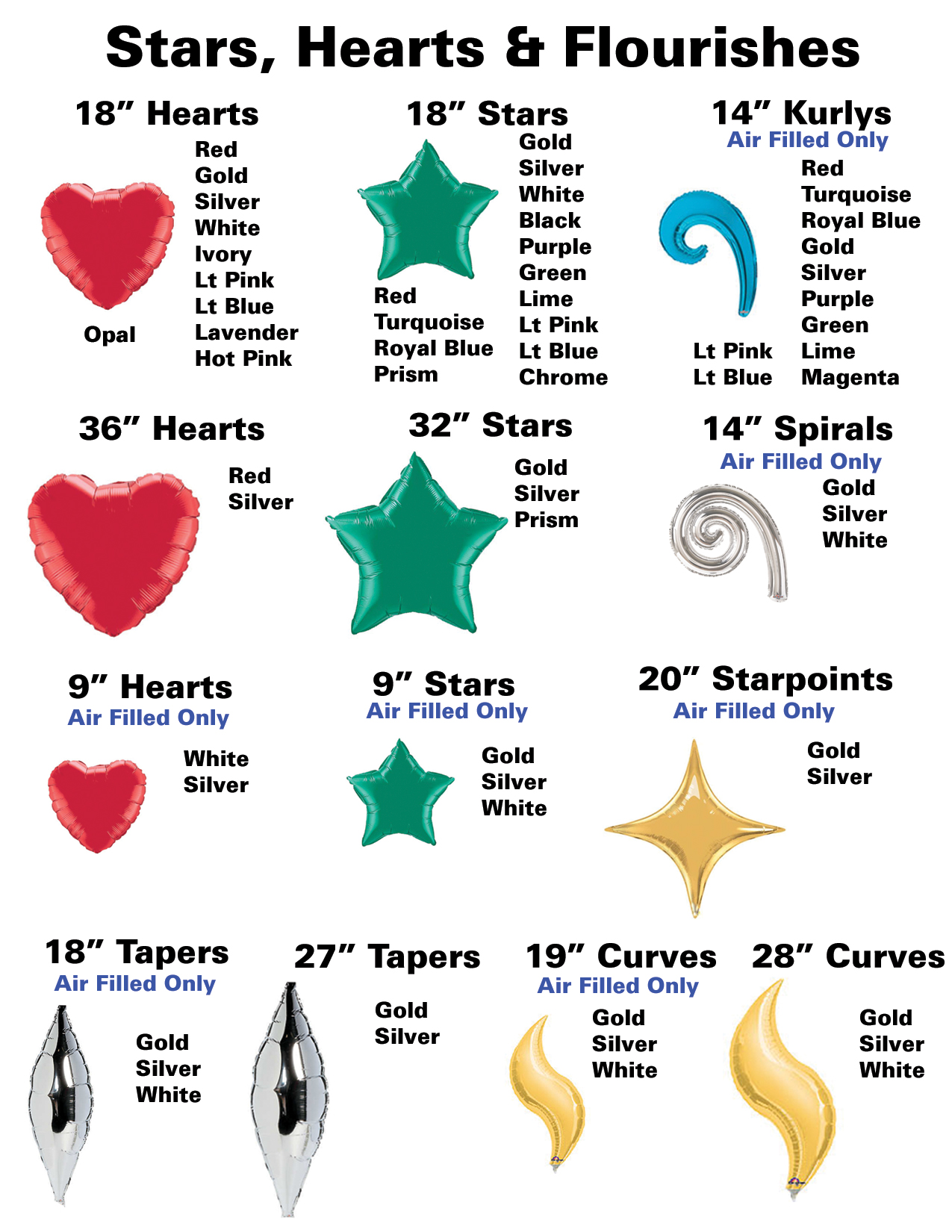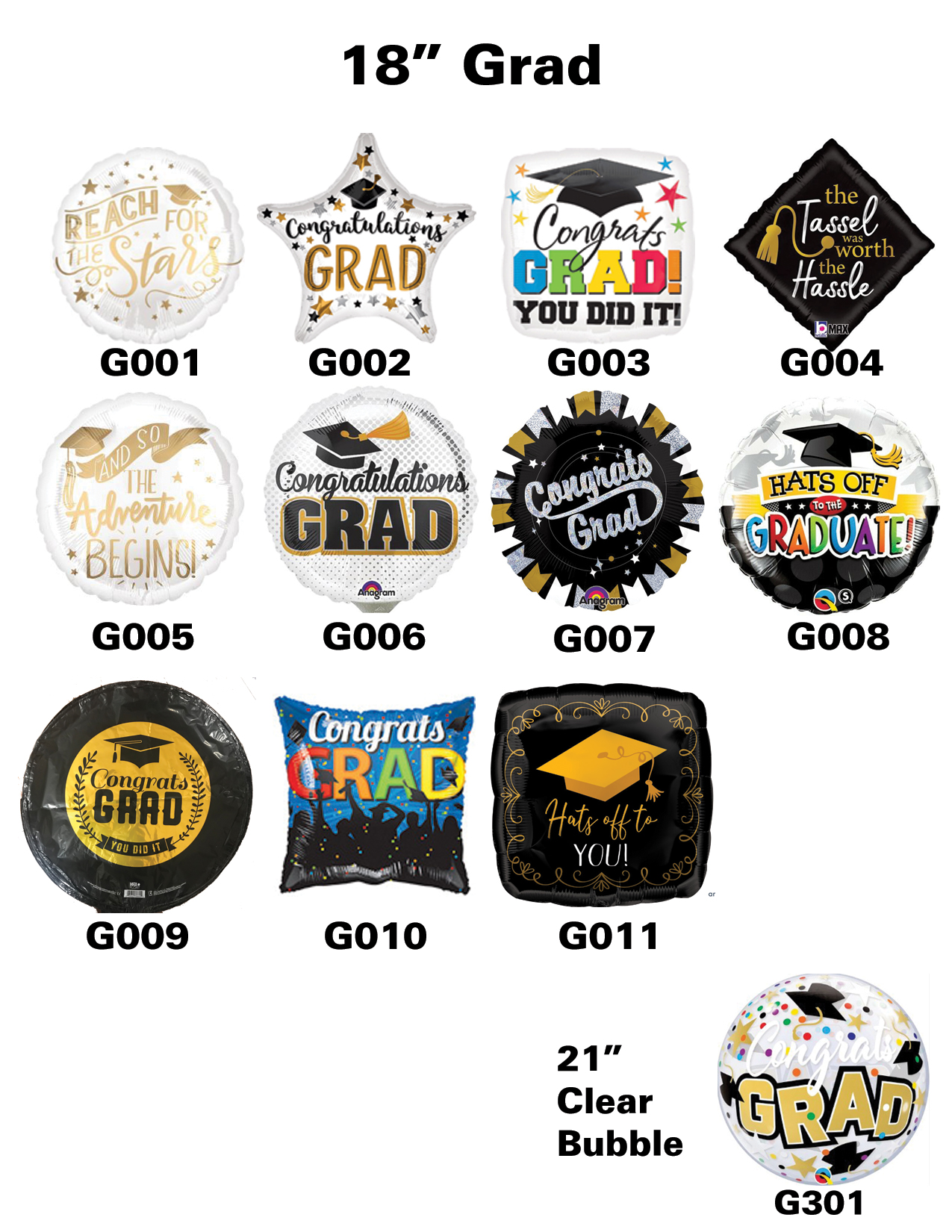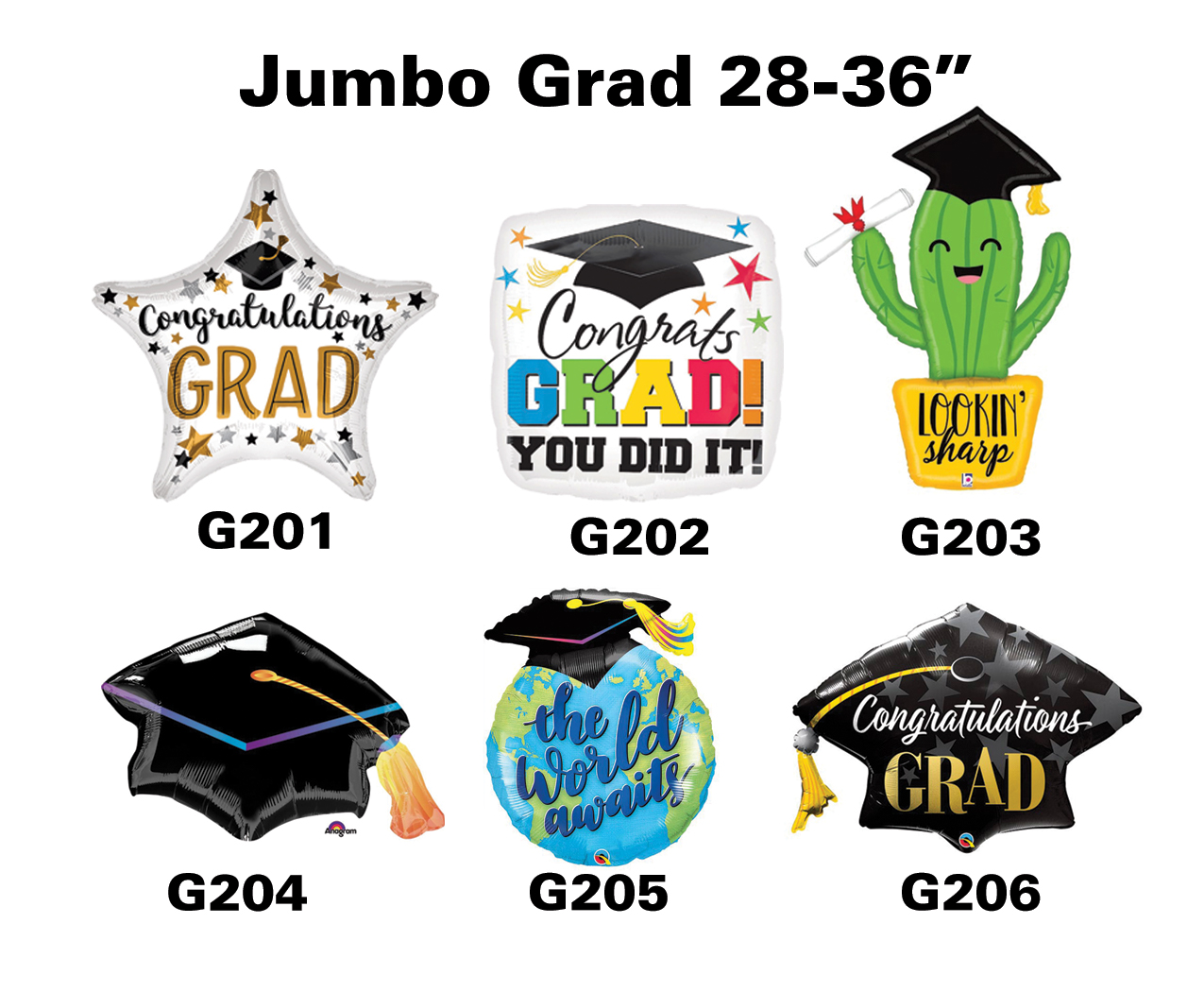 Love Sheet Coming Soon
Back to School Sheet Coming Soon
Get Well and Misc Sheet Coming Soon
Holiday Sheet coming soon