Country and Cowboy Themed Balloon Photo Frame
Look at this cool balloon photo frame we did for Crunch Fitness West Melbourne. You can check out our balloons at their fun themed mid and end of month parties. Check their Facebook events pages for the upcoming dates. Thanks to the staff for this great actin shot.
These photo frames are a great place to take pics and make memories. Guaranteed be a conversation piece. We can make any theme into a balloon photo frame for your next celebration! Give us a call with your theme or inspiration and see what we can do for you.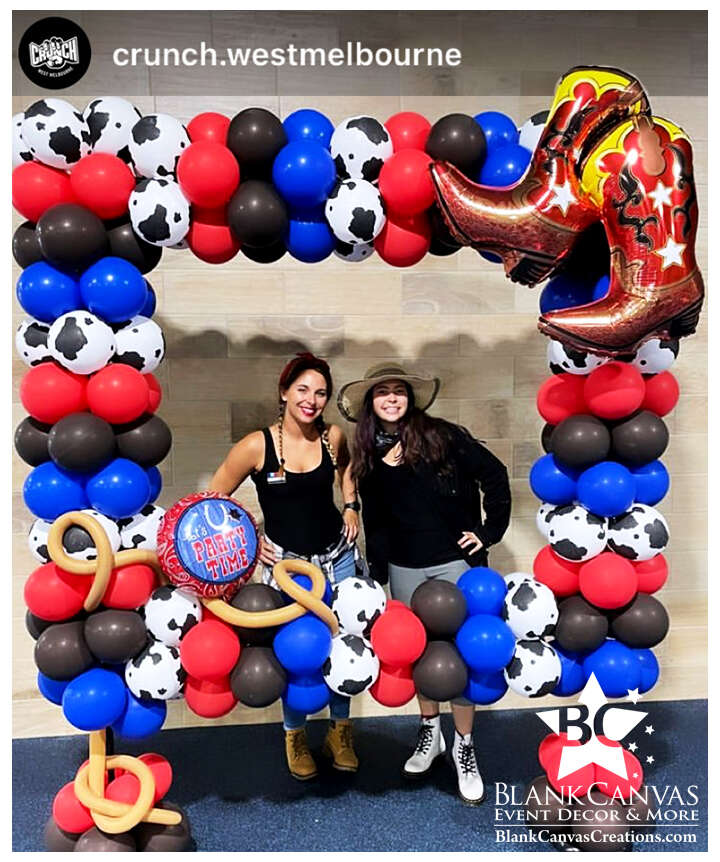 #MelbourneFLBalloons #MelbourneFL #WestMelbourneFL #VieraFL #SuntreeFL #PalmBayFL #CocoaFL
#CocoaBeachFL #SatelliteBeachFL #IndianHarborBeachFL #MelbourneBeachFL #IndialanticFL
#MerrittIslandFL #GrantFL #RockledgeFL #SebastianFL #BrevardCountyFL #SpaceCoast